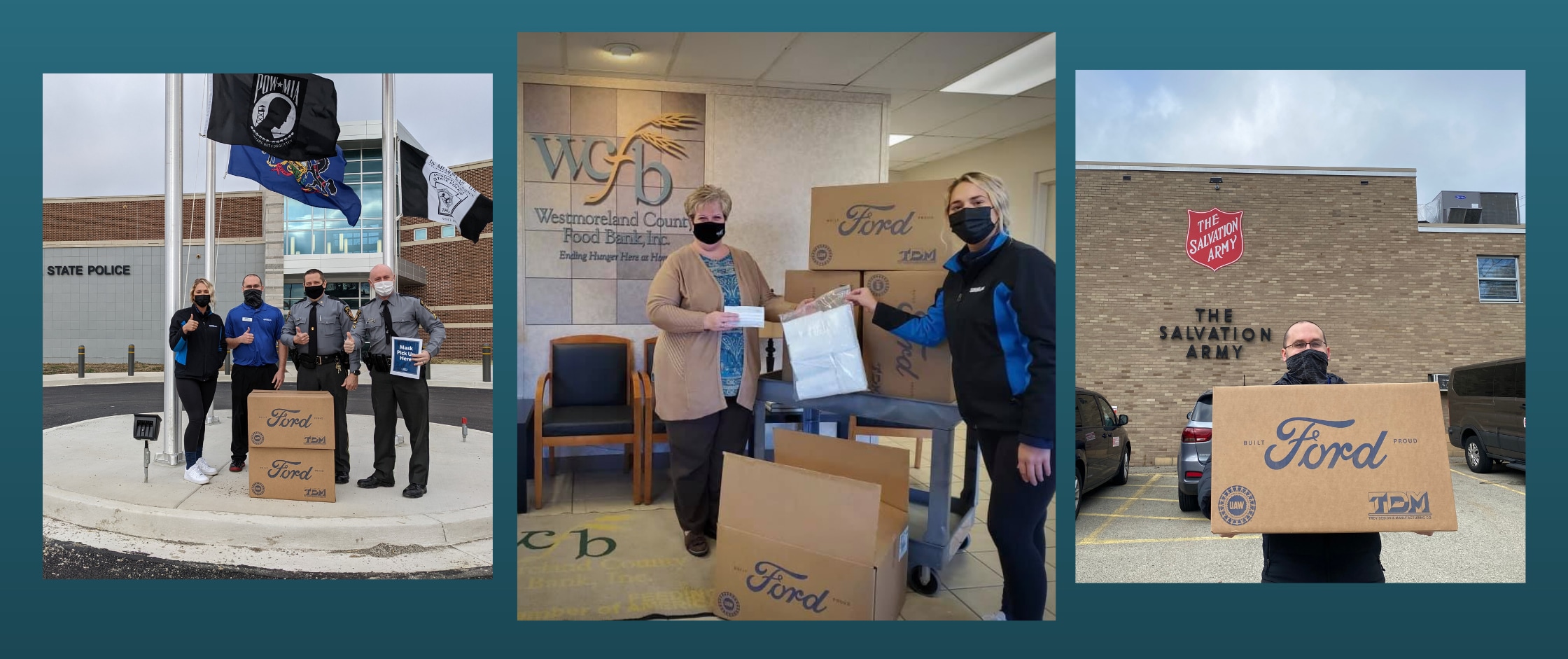 Today we participated in Ford's Mask Distribution Day and distributed masks to some organizations in our community!
We gave out masks to The Salvation Army, The State Police Department, and the Westmoreland County Food Bank to be distributed out to the community.
Thanks to Ford Fund for making this possible. Visit fordfund.org for additional information.