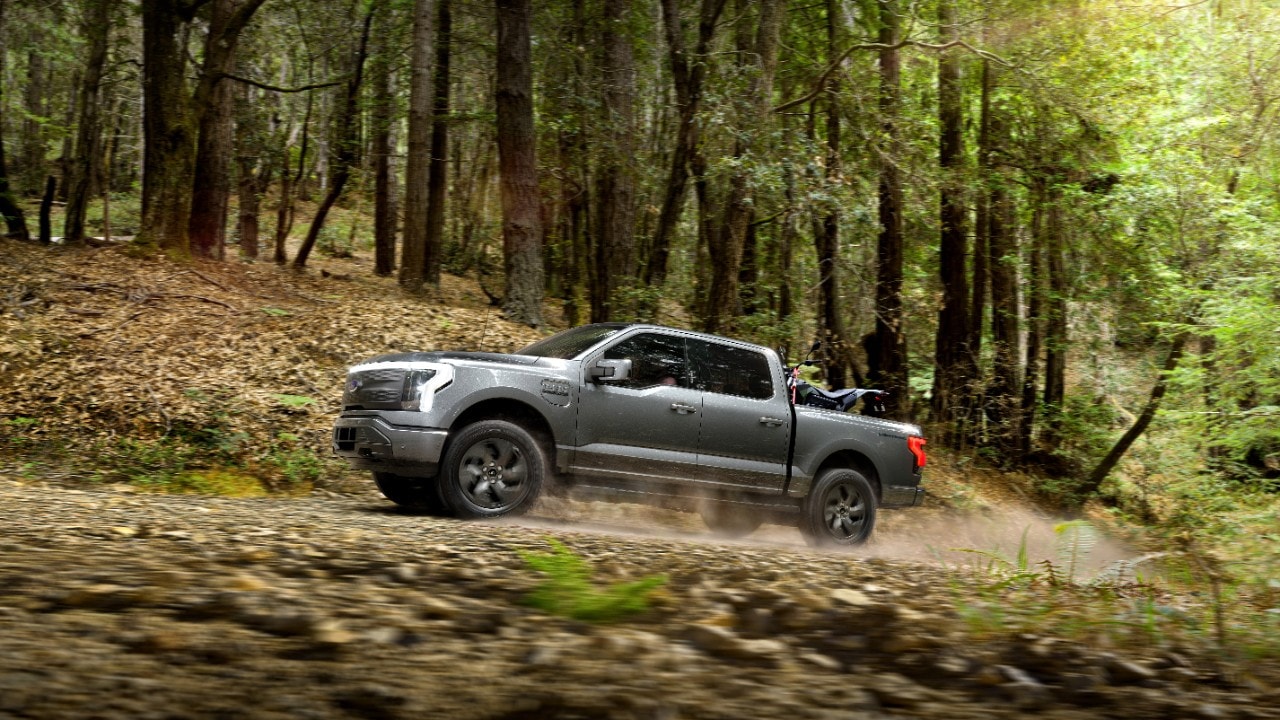 The F-Series, America's best-selling truck for 44 years, charges into the future with the F-150 Lightning, elevated by all the advantages of electrification and packed with connected technology.
The F-150 Lightning shares much of the regular F-150's body and interior design but is powered by a pair of electric motors and one of two different battery packs. All-wheel drive is standard on the pickup and the EV is capable of towing up to 10,000 pounds with the proper battery options.
Engine & Performance
The truck's powerful next-generation lithium-ion battery offers two options: a standard-range battery targeting 230 miles of EPA-estimated range and an extended-range battery targeting 300 miles of EPA-estimated range.
With the Standard-Range battery, the motors combine to make 426 horsepower but with the Extended-Range battery the horsepower rating rises to 563; peak torque is an impressive 775 lb-ft with either setup.
Interior & Cargo Space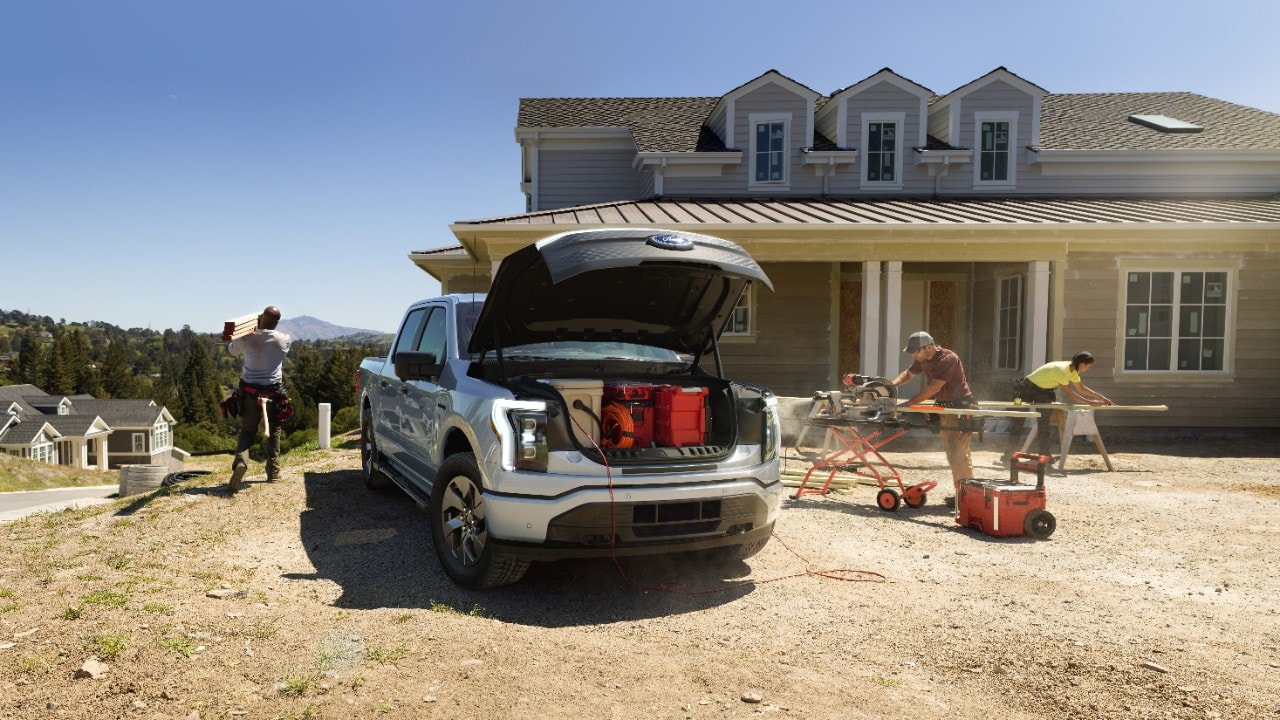 The biggest change in the new F-150 is the large vertical infotainment display in the center of the dashboard. The 12-inch touchscreen system runs Ford's latest Sync4 software. Apple CarPlay, Android Auto, in-dash navigation, and a Wi-Fi hotspot are all standard technology. Higher trim models offer a 15-inch display and two premium stereo system options.
Under the hood is a versatile front-trunk that offers storage space that is secure, lockable, and easily accessible by a powered open and close system. The front-trunk holds 400 liters of volume and 400 pounds of payload.
The front-trunk is also water-resistant and comes equipped with four electrical outlets, two USB chargers and a drainable floor that can be used as a food and beverage container. With 2.4 kilowatts of power, there's enough capability to plug in power tools, TVs, laptops, speakers, crockpots and more.