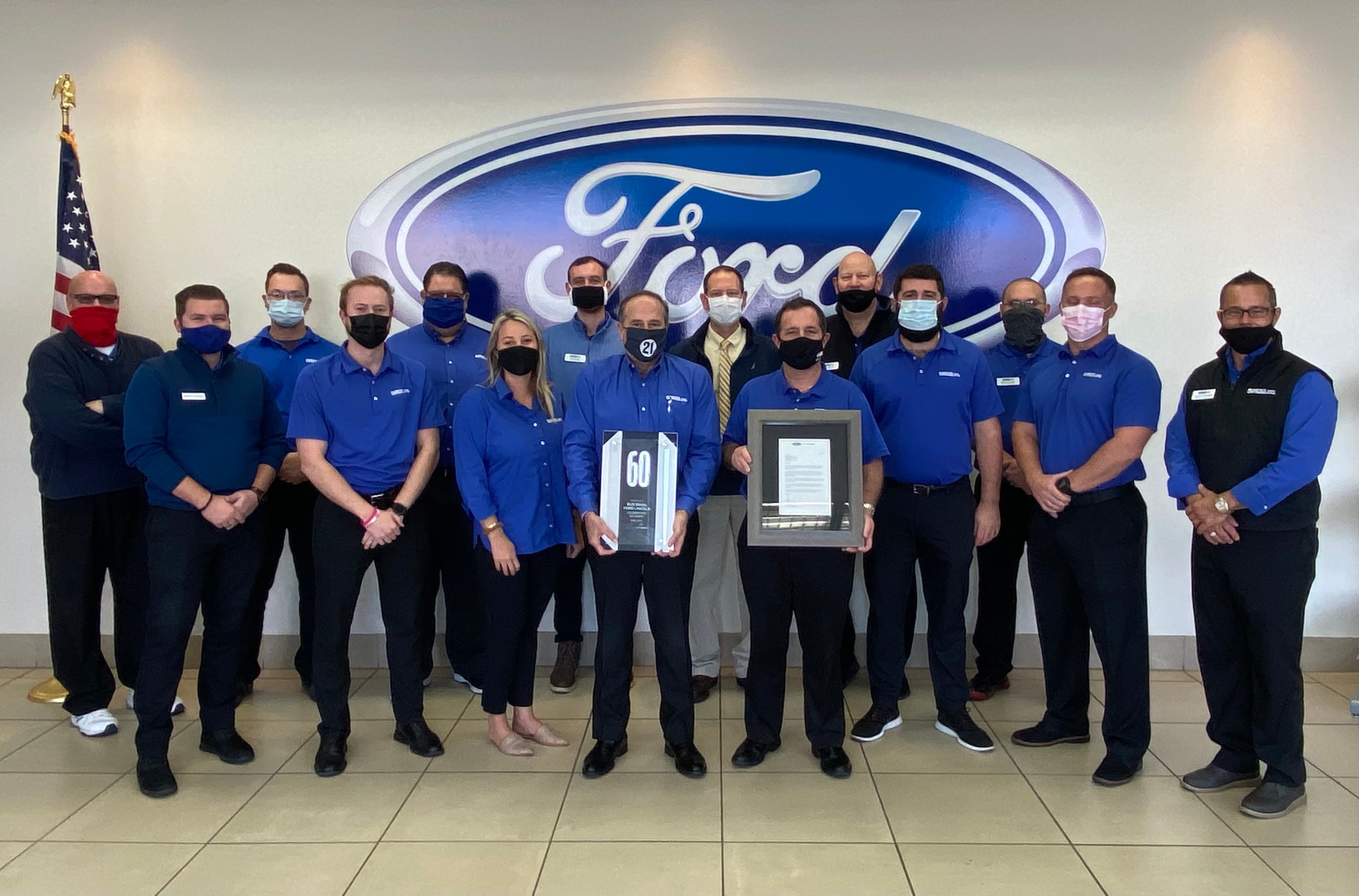 Bud Smail Ford and Ford Credit have officially reached the 60th anniversary of their partnership, making Bud Smail Ford the first dealership to reach this milestone with Ford Credit!
Ford Credit is the Finance branch of the Ford Motor Company and has been helping serve Smail Ford Customers for the past 60 years.
Bill Moen, the Business Development Manager from Ford Credit, stopped by today to present Bud Smail Ford Lincoln with the 60 Year Milestone award. Bill has been working with Smail Ford and the Pittsburgh Region since 2001.
Geoff McLellan, Vice President of Ford Credit said, "It's rare that a business relationship lasts for 60 years. We are very proud of what we have achieved together and want you to know how much we value your support."