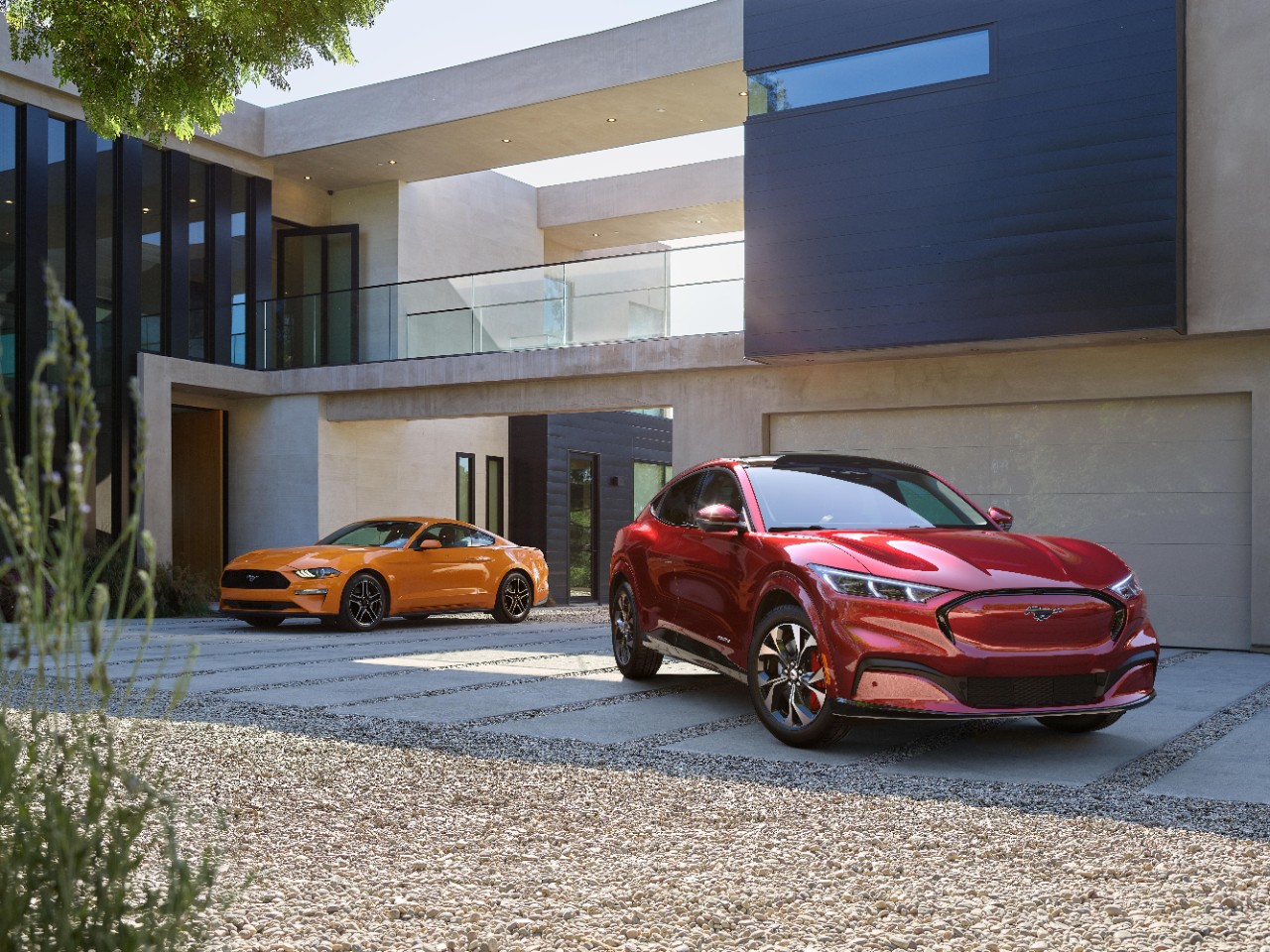 The all-electric Ford Mustang Mach-E and the all-new Ford F-150 have earned Green Car Journal's 2021 Green Car of the Year and Green Truck of the Year awards.
"With the all-new Mustang Mach-E and F-150 with PowerBoost hybrid and Pro Power Onboard, we're electrifying two of our most popular nameplates to give customers new capabilities and choices not possible without electrification," said Hau Thai-Tang, Ford chief product platform and operations officer.
"We're honored that earning the Green Car and Green Truck of the Year awards affirm Ford is on the right path working to meet our sustainability commitments while innovating to give our customers more."
Green Car Journal named the Mustang Mach-E Ford's most significant electric vehicle effort to date, referring to it as a' "truly special entry in today's electric vehicle market."
"Mustang Mach-E is a brilliant move by Ford," said Ron Cogan, editor and publisher of Green Car Journal and GreenCarJournal.com. "It's a compelling electric vehicle on many fronts with its attractive style, performance-based electric drive, efficiency, and powertrain/battery options."
The 2021 Ford F-150 was named Green Truck of the Year most notable for its new hybrid powertrain. The 3.5-liter PowerBoost in the 2021 F-150 is the only full hybrid powertrain available in a pickup. Green Car Journal also noted the F-150's high-strength, military-grade, aluminum alloy body, which helps the F-150 stand out within the pickup segment.
"The Ford F-150 earns its well-deserved 2021 Green Truck of the Year™ honor for an array of important reasons that distinguish it from the crowd," said Cogan. "The 2021 F-150's redesign keeps things fresh. The addition of a full hybrid engine option is an important differentiator, as is this pickup's available Pro Power Onboard output system with 120- and 240-volt outlets for tradesmen and construction sites."