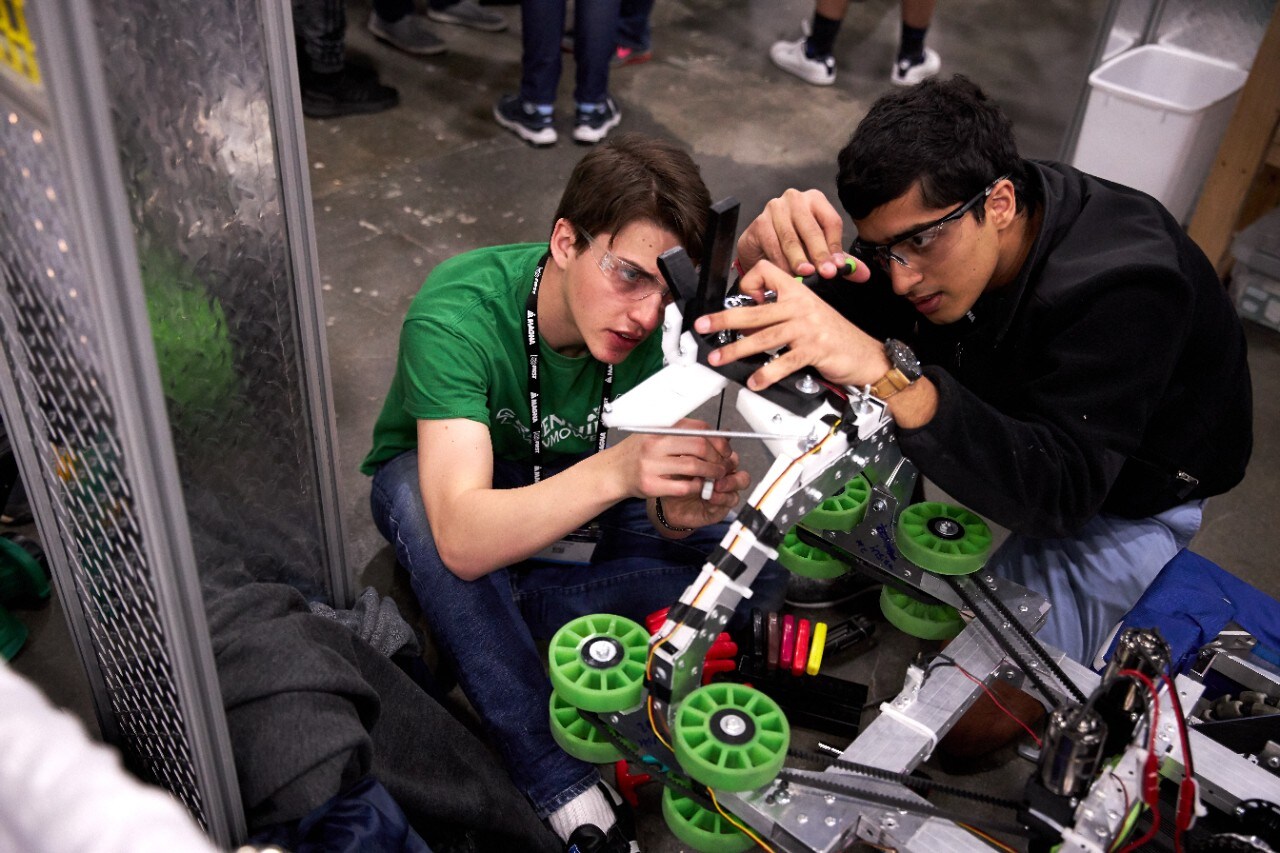 Ford Motor Company is continuing their support of
FIRST®
, a robotics community that prepares young people for the future. Becoming a
FIRST
Strategic Partner encourages STEM learning for students of all ages.
A Strategic Partner represents the highest level of sponsorship and helps support FIRST's commitment to running their world leading, youth-serving nonprofit. Their main focus is the advancement of STEM education outcomes and the development of life skills such as self-confidence, teamwork, communication, and leadership.
"FIRST is proud to recognize Ford Motor Company as a Strategic Partner. Ford's dedication and involvement has spanned more than 20 years, and tens of thousands of students have been mentored by passionate Ford employees," said Larry Cohen, president of FIRST® .
"FIRST participants are 2-3 times more likely to have gains in STEM career interest, and we know that sparking this interest is critical for closing the skills gap of the current STEM workforce. Together with Ford, we will continue to inspire more students to pursue STEM, and provide role models, mentorship, and pathways to successful and productive lives."
During the current 2019-2020 season, Ford provided direct support for more than 200 teams across all FIRST programs, and over 500 Ford employees volunteered their time as mentors, impacting more than 60,000 students.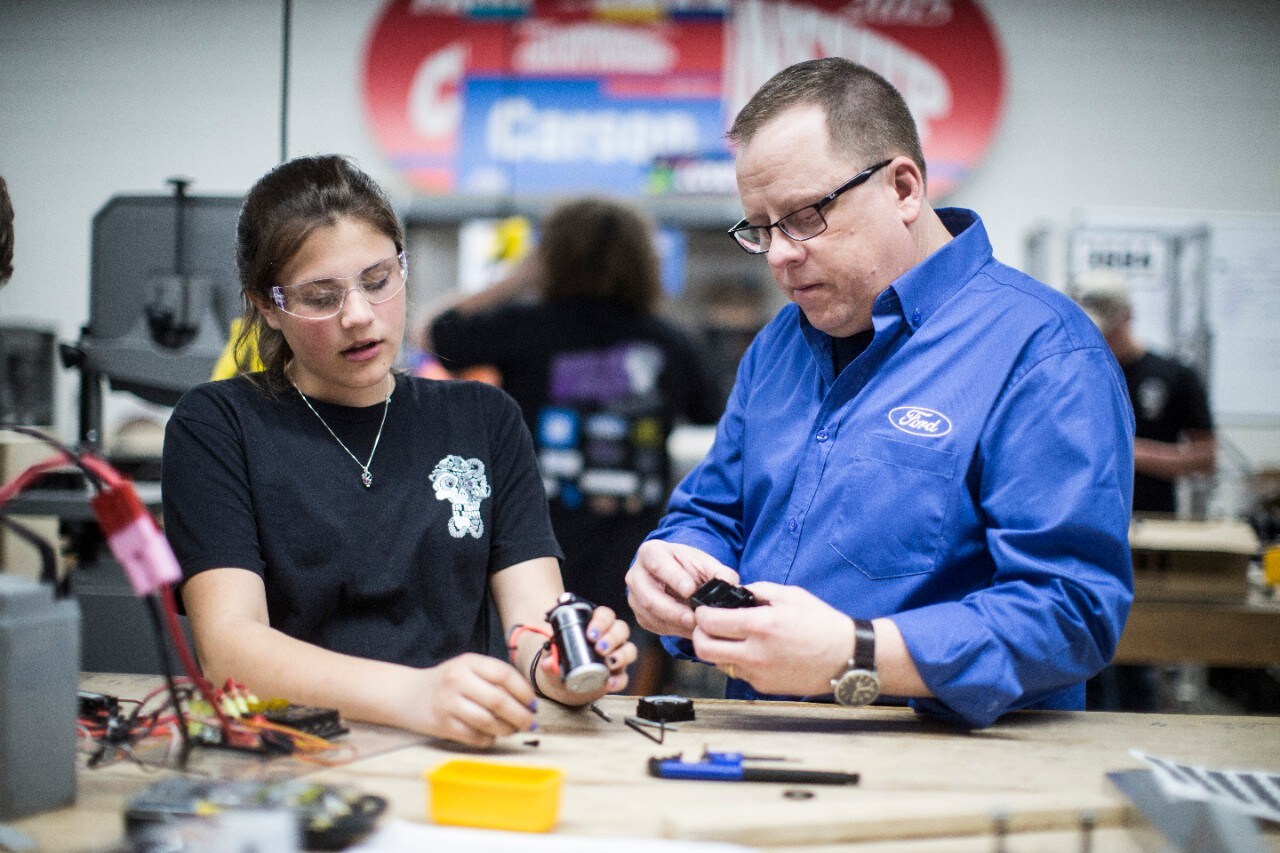 "Inspiring next-generation innovators has never been more important in a world where technology is transforming so many parts of our lives so quickly, and only is speeding up," said Ken Washington, Chief Technology Officer, Ford Motor Company.
"This is why Ford is not waiting for change to happen, but instead leading a number of disruptions such as autonomous vehicles that could work with robots for more efficient e-commerce deliveries that will usher in a new era of transportation. To create this future, we are counting on a talented workforce of the type that FIRST's efforts are helping us to secure."
These robotics competitions spark interest and self motivation in students ages 4 through 18 and allows them to channel their raw curiosity to think critically and seek ways to improve the world around them.
About FIRST®
FIRST
® is a robotics community that prepares young people for the future through a suite of inclusive, team-based robotics programs for ages 4-18 (PreK-12) that can be facilitated in school or in structured afterschool programs. An international not-for-profit organization founded by accomplished inventor Dean Kamen in 1989, FIRST has a
proven impact
on STEM learning, interest, and skill-building well beyond high school. Boosted by a global support system of mentors, coaches, volunteers, alumni, and sponsors that include over 200 of the Fortune 500 companies, teams operate under a signature set of
FIRST Core Values
to conduct research, fundraise, design, and build robots, then compete and celebrate at local, regional, and international events. High school students are eligible for more than $80 million in college scholarships. Learn more at
firstinspires.org
.