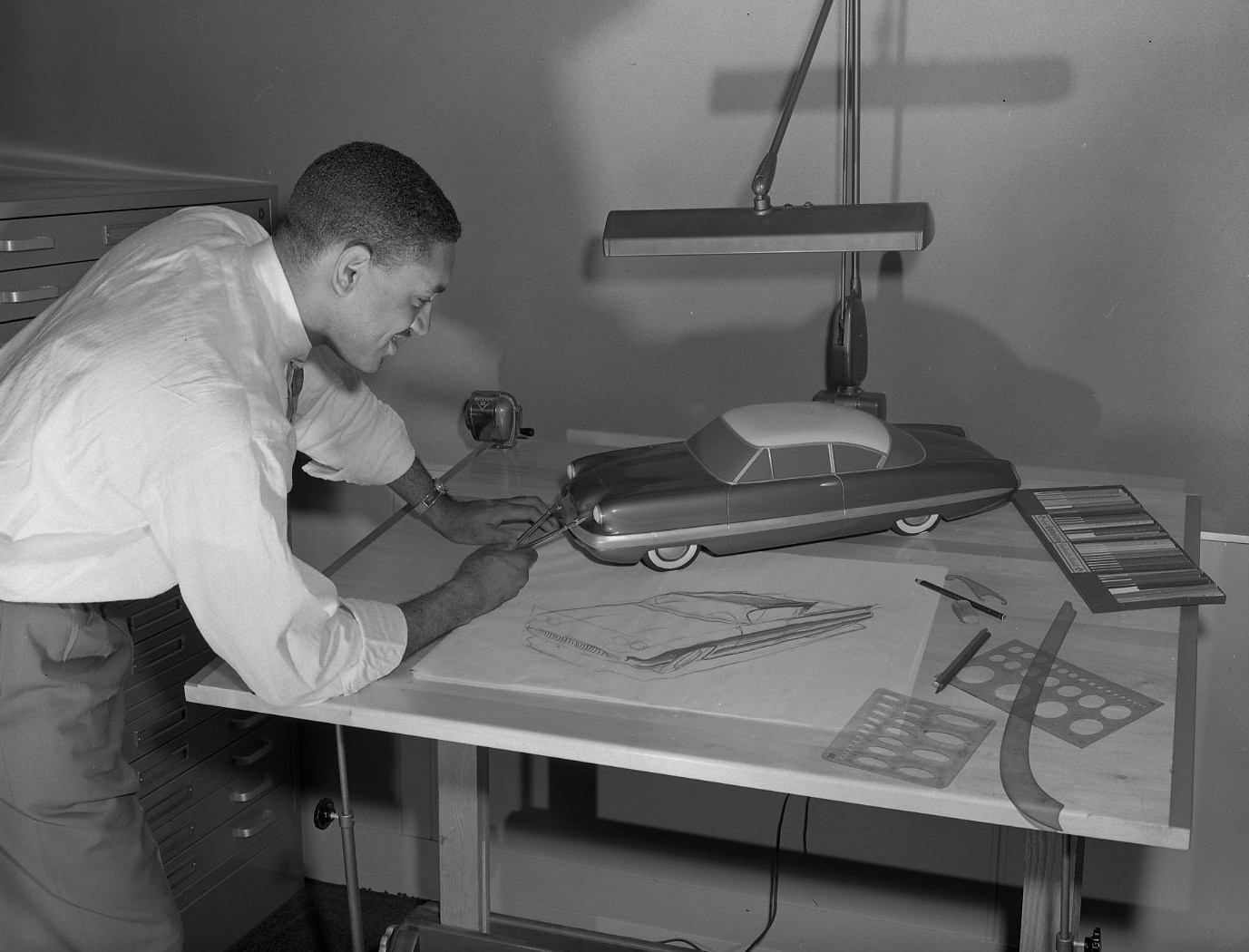 After graduating from ArtCenter College of Design in Pasadena, California in 1956, McKinley Thompson Jr. became the first African American designer hired at Ford Motor Company.
Thompson not only helped design the first-generation Bronco, Ford's first 4x4 sports-utility vehicle, he was also one of the first African American designers in the automotive industry. The Bronco is the product of legendary talent, from the teams who won the Baja 1000 to the collectors who restore them today.
While working at Ford Motor Company, some of Thompson's projects included a light-duty cab-forward truck, several concept sketches for the soon-to-be Ford Mustang, and the legendary Ford GT40.
Thompson also worked on the futuristic space-age Ford Gyron, a two-wheeled concept car that was on display at the Century of Progress exhibit at the Ford Rotunda in 1961.
"McKinley was a man who followed his dreams and wound up making history," said Ford Bronco interior designer Christopher Young. "He not only broke through the color barrier in the world of automotive design, he helped create some of the most iconic consumer products ever – from the Ford Mustang, Thunderbird and Bronco – designs that are not only timeless but have been studied by generations of designers."
Among Thompson's more noteworthy projects was the Bronco sports-utility vehicle. One of his designs, titled "Package Proposal #5 for Bronco," rendered July 24, 1963, influenced the design language that would become iconic attributes of the first-generation Bronco.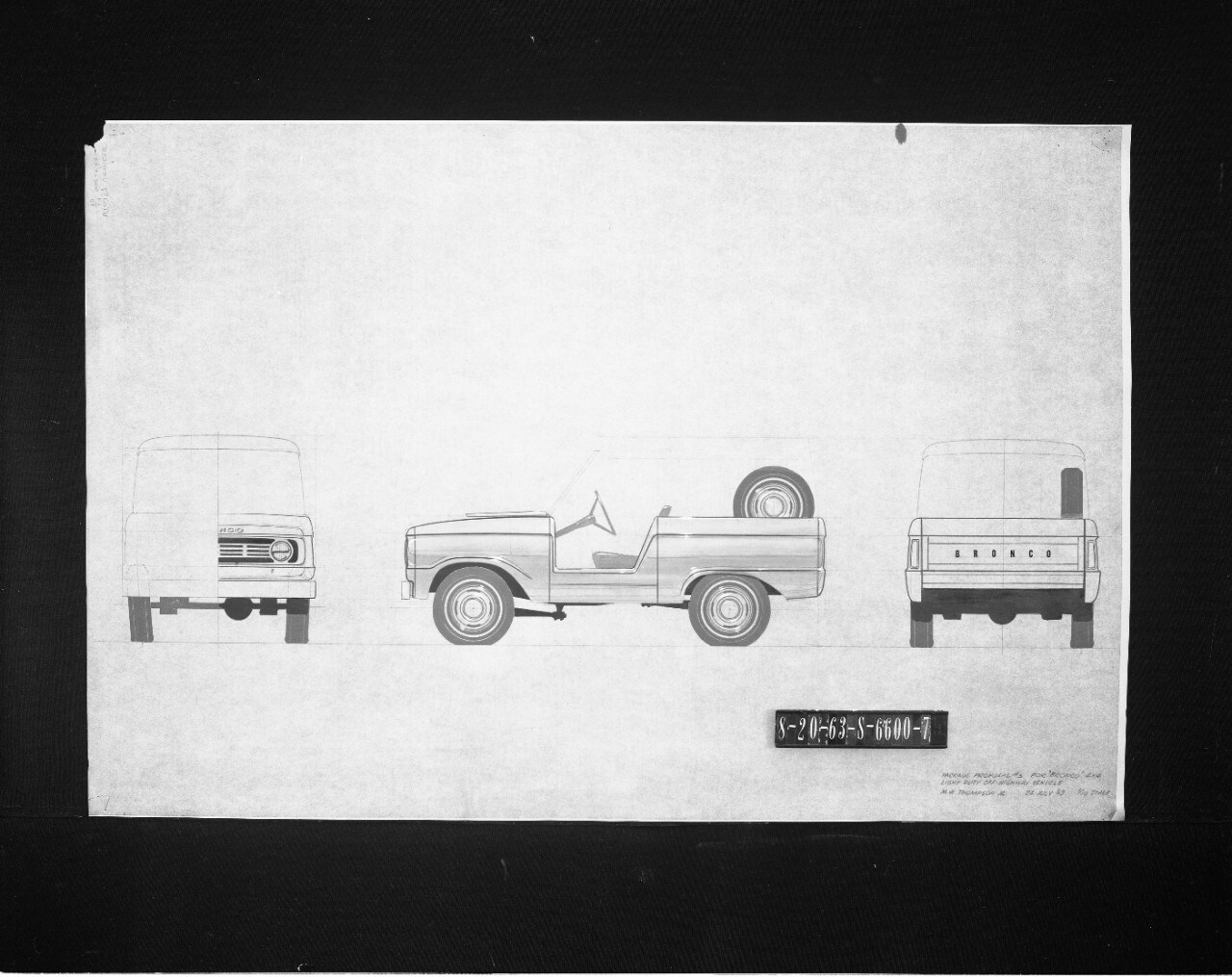 After retiring from Ford, he worked to design and build a concept he envisioned as an affordable all-purpose vehicle named the Warrior. The small utility vehicle was based on a one-piece fiberglass body, a process Thompson dreamed of decades earlier.
Eventually, Thompson pulled the plug on the project – but never on his dreams. He retired from Ford in 1984 and moved to Arizona with his wife. He passed away on March 5, 2006.
"McKinley's influence, beyond his work on the original Bronco, helped pave the way for others like him who might not have had an opportunity to express their creative talents and live their dreams to be a part of one of America's greatest companies," said Young.