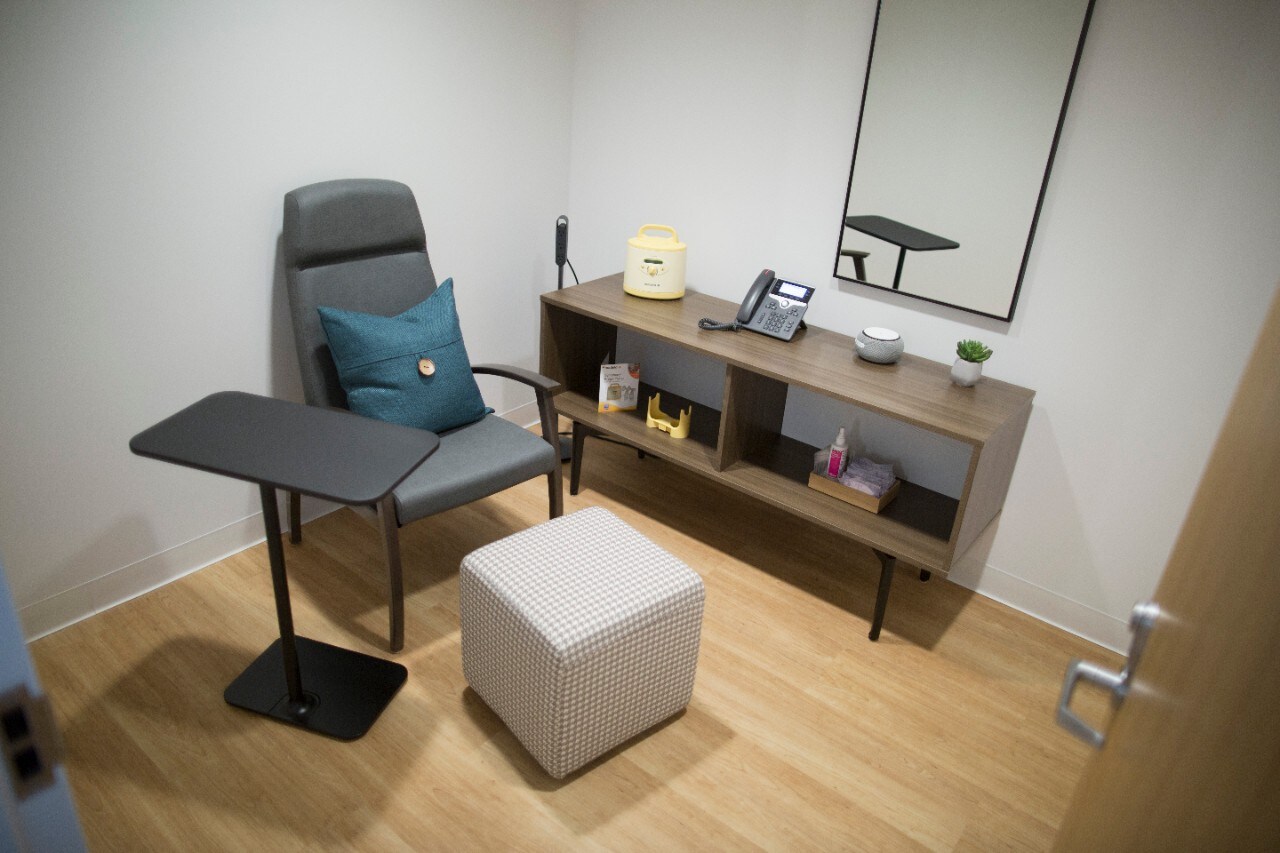 Moms heading back to the outside workforce after the birth of a child face lots of challenges. Ford is working to minimize one of them with help from the mothers themselves.
The company has begun upgrading to state-of-the-art lactation lounges for moms returning to the workplace across its U.S. campuses. Over the next three years, Ford will launch about 75 redesigned mother's rooms plus 25 dual purpose mother's/wellness rooms by 2023. Created with input from Ford working moms, the all-new mother's rooms are only one part of a host of benefits Ford provides to working parents.
"Ford is all about human-centered design – of its vehicles and its workplaces," said Jackie Shuk, global director, Ford Land. "By including moms in the design process, we've created a space that provides the highest level of support for nursing mothers, which helps to ease their transition back to work after maternity leave."
About 60 working mothers and other women took part in a series of employee workshops earlier this year that kicked off the redesign process. They influenced the look, feel and functionality of Ford's new mother's rooms in an effort to create a more inclusive and stress-free work environment that provides for their professional and personal needs, including those of their newborns.
"Many working moms want to be able to multitask when using the mother's rooms," said Kathy Baker, Ford human resources policies and programs specialist. "This new design makes that easier to do."
Nursing mothers returning to work will have access to all mother's rooms on the company's campuses, the first two of which launched at Ford World Headquarters in Dearborn this summer. The rooms at headquarters feature a waiting area and private nursing suites, which include a comfortable chair, telephone, Wi-Fi, adjustable lighting and worktable. The program is testing medical-grade breast pumps, which encourage more effective and efficient milk collection. The waiting area features additional seating, a sink with filtered water, lockers to store personal items, a refrigerator, a microwave and a mirror.
Ford enlisted Healthy Horizons, a leader in corporate lactation and breastfeeding wellness services, to assist with planning and long-term servicing of the mother's rooms. Company co-founder Sheila Janakos, an international board-certified lactation consultant and educator, said Ford's vision for its new corporate lactation program is cutting-edge. "It raises the bar for workplace mother's rooms across the United States," she said.
Sara Roberson, a Ford finance manager who participated in the workshops, said that engaging working mothers and bringing their feedback to life shows that Ford really listens.
"Taking care of people is so important for a successful business," said Roberson. "Having this space at Ford relieves a lot of stress, in that I don't have to choose between breastfeeding my baby and getting my work done."
Mother's rooms are among a range of family benefits offered by Ford. Others include:
Enhanced new-parent days, including eight weeks of paid time off for moms and dads, and six to eight weeks of paid maternity leave for birth moms
New-parent ramp-up program includes four weeks of part-time work at full-time pay while parents transition back from leave
Shipping breast milk home at the company's expense for nursing moms who travel as part of their jobs
Ten days of flexible family care for employees to use when they experience an illness or have a sick family member, including elderly parents, or for personal business