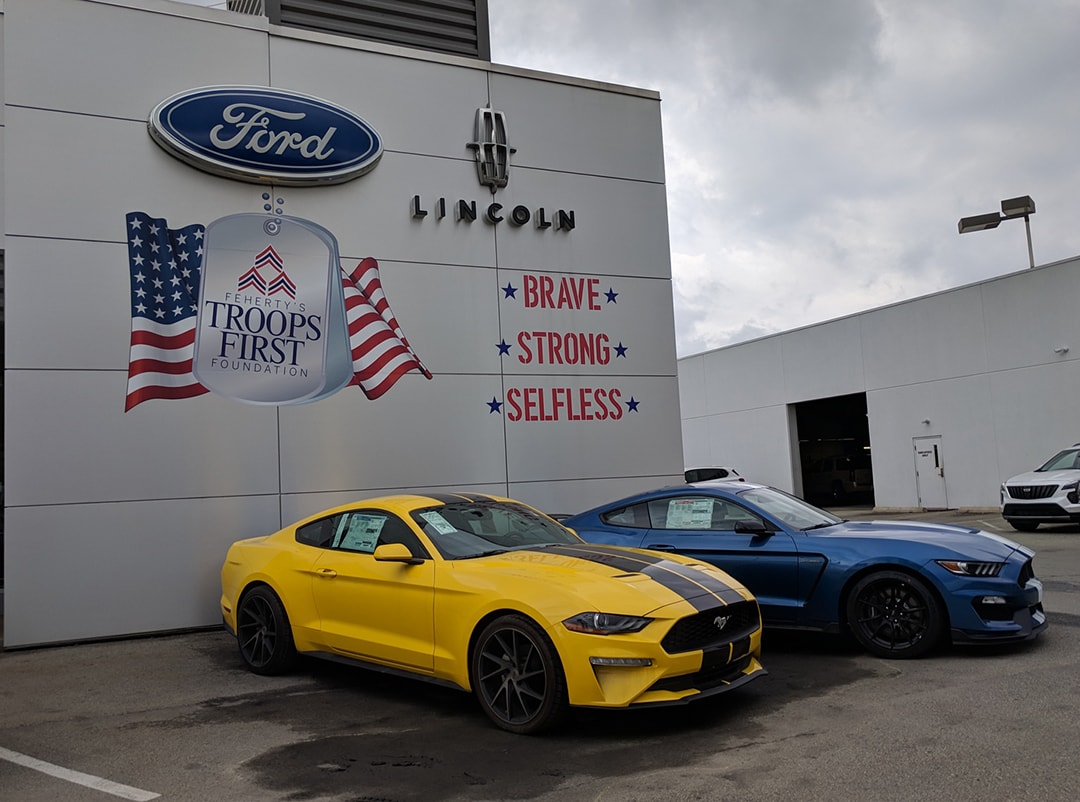 In honor of National Military Appreciation Month, Smail Ford is donating $125 to Feherty's Troops First Foundation for each vehicle sold.
Feherty's Troops First Foundation consists of 4 important initiatives that provide housing to wounded veterans and their families, establish valuable connections among service members to give them a critical support network in an effort to combat the veteran suicide crisis, coordinate a unique opportunity for service members to leave the battlefield on their own terms, and provide service dogs to assist in everyday life.
Smail disclaimer: Feherty's Troops First Foundation Incorporated is exempt from federal income tax under section 501(c)(3) of the Internal Revenue Code. The tax identification number for Troops First Foundation is 26.3494079. More than 90% of every dollar goes directly to support these initiatives.