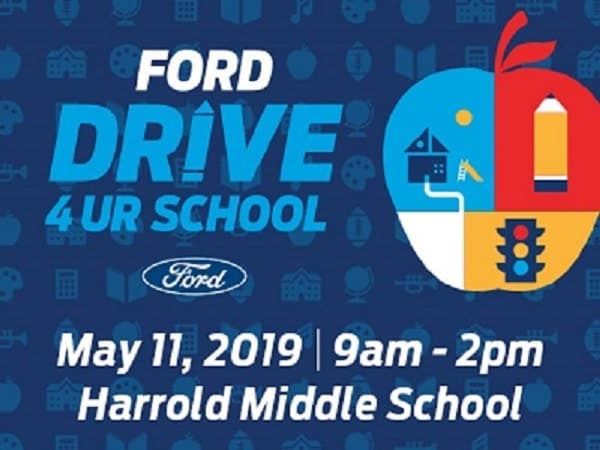 Join us Saturday, May 11, 2019 from 9 a.m. to 2 p.m. at Harrold Middle School (1368 Middletown Road, Greensburg PA 15601) for the Ford Drive 4 UR School event. Proceeds benefit Hempfield Wrestling Team
Take a 10 minute test drive in any Ford vehicle at the event and $20 will go toward the Hempfield middle and high school wrestlers.
The goal is to raise $6,000 in 5 hours!
Pre-registration is desired but not necessary. E-mail: kmfinfrock@bridgeporttechnology.com to schedule your drive for a specific time.
You must be 18 and present your driver's license. Limit 1 person per household.