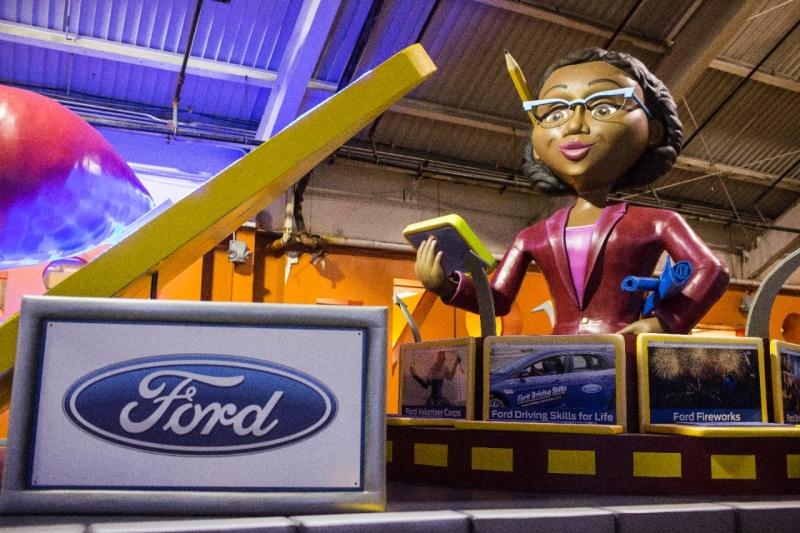 Ford Motor Company will be the driving force behind America's Thanksgiving Parade® with an exciting new float called Mobility One and more than 40 F-Series trucks, Mustangs and Explorers leading the festivities through downtown Detroit.
Ford, which is investing $20 million in local educational and community programs this year, is also extending its support for the region with a new three-year sponsorship commitment with The Parade Company – producer of both the Thanksgiving Day parade and the annual Ford Fireworks. This Thanksgiving, Nov. 24, the parade celebrates its 90th anniversary.
"Ford will always be a leader in supporting events such as America's Thanksgiving Parade® that bring our region together," said Jim Vella, president, Ford Motor Company Fund. "We're proud to announce our renewed commitment to not only continue supporting the great tradition of the Thanksgiving Day parade, but also the annual Ford Fireworks."
The new Ford float, at more than 90 feet long, features a timeline view of the company's rich history of innovation – from Henry Ford and the Model T, to the digital age and into the future of smart mobility and autonomous vehicles.
Families in attendance or watching on TV will see a larger-than-life Henry Ford, followed by modern-day students tinkering with technology and a visionary look ahead to a world of flying cars circling the globe. Twelve giant screens embedded on Mobility One will highlight some of Ford Fund's numerous contributions to a better world.
Eight-time Olympic swimming medalist Allison Schmitt, a native of Canton, Michigan, will ride on the float, while her family will be celebrating other Ford connections as part of the festivities; Allison's mother and three sisters work at Ford, while her father is retired from the company. Dozens of Ford Volunteer Corps members will be walking alongside Mobility One as well.
The annual Thanksgiving parade in Detroit is one of the country's largest and longest-running. It traverses nearly three miles featuring bands, floats, celebrities and, of course, Santa.