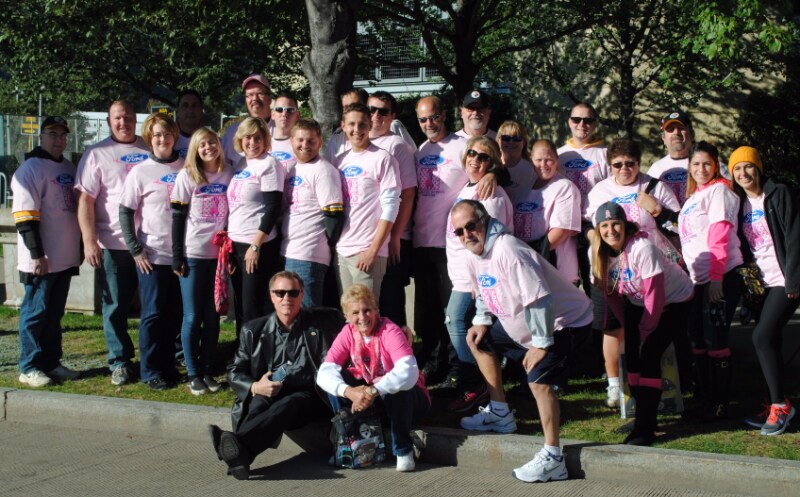 Employees of Smail Ford teamed with Ford Motor Company and other local Ford dealerships to help raise Breast Cancer Awareness this past Sunday at Heinz Field. Stationed at several entrances around the stadium, volunteers spent the morning distributing Pink Terrible Towels to fans entering the Pittsburgh Steelers game. The legendary Terrible Towel, normally yellow, goes pink every October while the Steelers and the NFL do their part to raise awareness of this important issue.
Smail Auto, likewise, goes Pink every October for Breast Cancer Awareness Month. For every car sold in the month of October, Smail Auto Group donates $125 to local breast cancer awareness charities to fund research, raise awareness, and fight for a cure. "Smail Ford volunteers were happy to support such a great cause and represent the Neighborhood Ford team," says Rebecca Septak, Smail Marketing Director. "We recognize the importance of growing awareness to save lives in our local area."
For more information, head to SmailAuto.com.