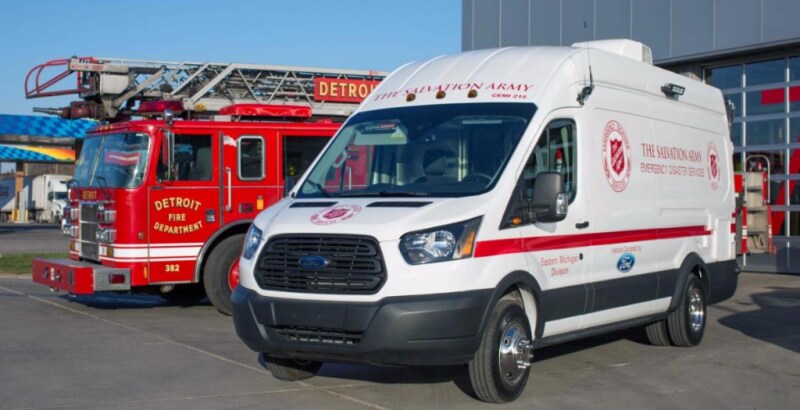 September is National Disaster Preparedness Month, and Ford has announced the Ford Disaster Relief Mobility Challenge. Ford Motor Company will be awarding three grants of up to $70,000 each to U.S. non-profit companies to be used towards the purchase and upfitting of a Ford Transit that would serve as a disaster response vehicle.
"We're asking for help from the experts on the ground on how to best utilize Ford vehicles following an earthquake, hurricane or other devastating natural event," said Jim Vella, president, Ford Motor Company Fund. "Ford's strength as a mobility company combined with the know-how of dedicated disaster responders can take our efforts to a higher level and help more people."
According to Ford's website, the grant proposals must contain:
Background on the nonprofit; specifically related to work in disaster relief. Please include data on the impact and geographic reach of any disaster relief work;
A description of the overall need and how a Ford Transit vehicle would be used to uniquely service that need, including any special customizations or upfittings;
Any alternate ways that the vehicle could be used when there is not an active disaster. Or, any possibility of deploying the Ford Transit to other parts of the country that may need disaster relief assistance;
All grant proposals must be submitted through Ford's online grant system. Please review the online grant instructions as well as the Vehicle Grant Program FAQ document for additional information. Applications are due by 5:00 p.m. EST on October 31, 2016. For information on the Ford Transit, please visit SmailCommercialTrucks.com.