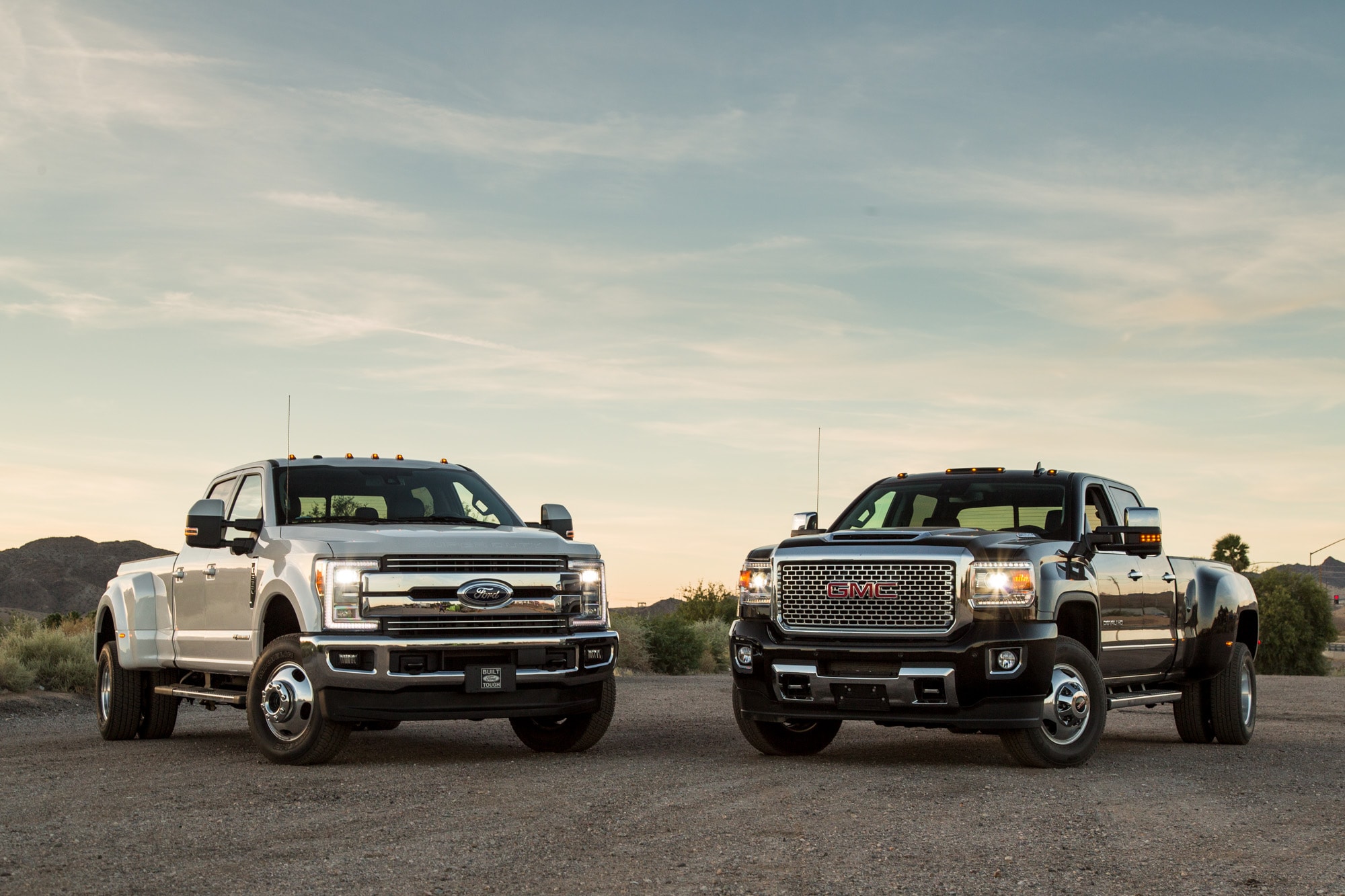 The One-Ton Heavy-Duty Pickup Challenge pitted two segment heavyweights - the 2017 Ford Super Duty F-350 and the 2017 GMC Sierra 3500 - against each other. After extensive testing and assessment, the
Ford Super Duty F-350
came out ahead of the GMC Sierra 3500.

PickupTrucks.com conducted the contest, comparing the two vehicles in several categories including Overview, Track, Towing, Daily Driving, and Dynamometer.
At the end of the challenge, the 2017 Ford Super Duty F-350 is the new champion. Its combination of size, capability, useful user-friendly technology and newfound civility gave it the edge in our empirical testing and subjective evaluations.
The brand-new Ford unseated the GMC Sierra, squeaking by with an empirical testing victory — 1,934 points for the Ford, 1,903 points for the GMC — but cementing it when the judges' scores were added: 418 for the Ford versus 384 for the GMC. That gave the Ford a grand total of 2,352 points to the Sierra's 2,287 points, which is not a huge margin by any means. But it does demonstrate the amazing capabilities of both trucks, since they remain so closely matched.

Check out the scores and comparison below, or head over to PickupTrucks.com for the even more detailed explanations.
​