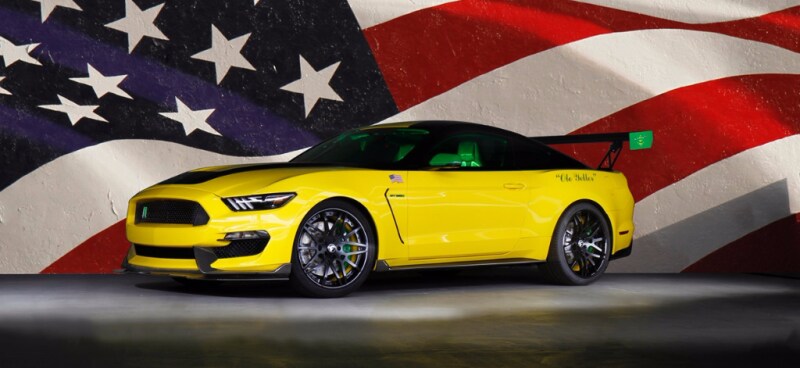 Inspired by famous prop plane "Ole Yeller," Ford designed this one-of-a-kind vehicle for auction at the 2016 Experimental Aircraft Association (EAA) AirVenture Oshkosh 2016 – the World's Greatest Aviation Celebration. Dubbed the Ford "Ole Yeller" Mustang, the car sold for $295,000, with proceeds going to benefit EAA's youth education programs. Hank Menke, president and CEO of OFS Brands in Huntingburg, Indiana was the winning bidder.
This is the ninth time Ford has designed an aviation-themed Mustangs for EAA to auction for their youth programs. Over the years, Ford has raised over $3 million collectively with cars like the Blackbird Mustang, a Blue Angels Mustang, and an Apollo Edition Mustang celebrating and honoring the Apollo space progam.
This year's "Ole Yeller" Mustang is bred from a Shelby GT350, featuring a 5.2L Ti-VCT V8 engine with Flat Plane Crank, custom yellow exterior finish with "Ole Yeller" accents and badging, unique carbon fiber components and mirrors projecting images of the aircraft. The interior incorporates specially designed Recaro seats, sill plates, floor mats with unique logos and aviation inspired gauges.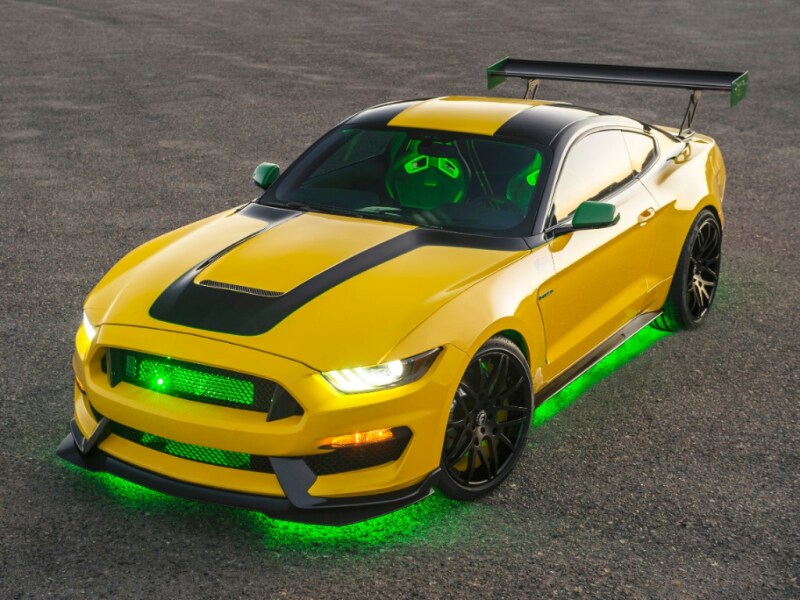 "This year's one-of-a-kind Ford Mustang honors two aviation greats, the iconic and historic P-51D Mustang fighter plane, and highly decorated fighter pilot, test pilot and air show performer, Bob Hoover, who is referred to by many as one of the greatest pilots ever to have lived," said Edsel B. Ford II, a member of the Ford board of directors. "The Shelby GT350 Mustang, with its nimbleness, speed and aerodynamics, provided us with the perfect platform to create this tribute to the P-51D aircraft."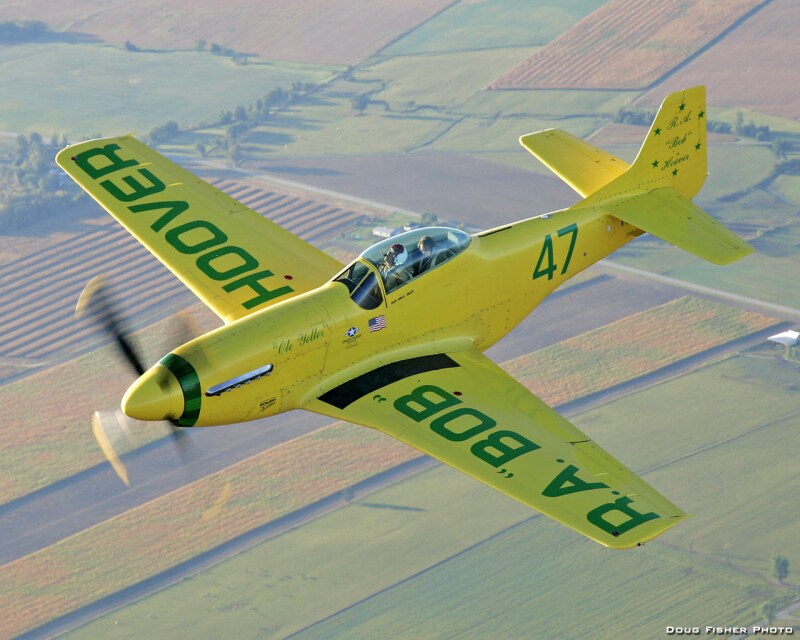 "Ole Yeller," with its bright, eye-catching yellow exterior, is one of the most recognizable P-51D Mustangs in the world. It set the prop plane record for coast-to-coast travel in 1985, a record that still stands to this day. Even though it's currently housed in a museum in Idaho, the plane is still operational and continues to make appearances in air shows across the country. So, someday, you may look into the sky at the Westmoreland County International Airshow and see "Ole Yeller" buzzing overhead.
For more information about Ford Mustangs available, please visit Smail Ford.