Not since Anna Kendrick played a rhythmic, hand clapping game on "Pitch Perfect" has cup-related news been this exciting. The 2017 Ford Super Duty revolutionizes the cupholder game with a new, innovative design that increases the number of cupholders in the vehicle to a mind-boggling 10.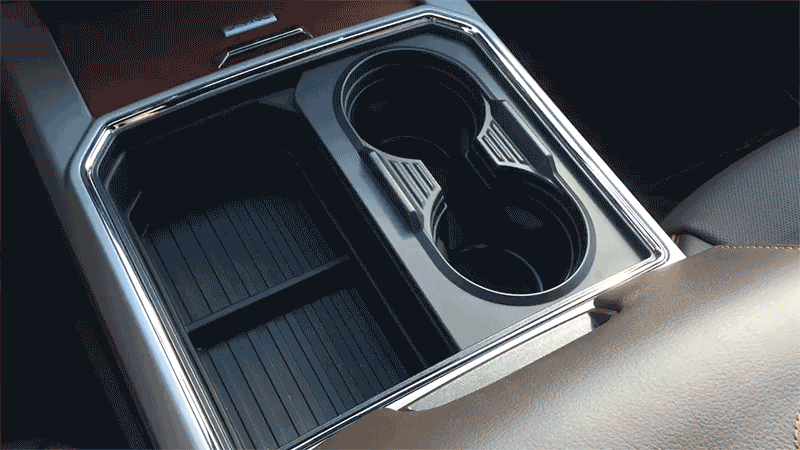 The design is actually quite simple, if you think about it. The front cupholder and storage bin has an added sliding panel that converts the separate storage bin into additional cup holders when needed. And since the Super Duty is primarily a work vehicle, it's often times packed with a crew of workers who now have adequate resting places for their beverages.
"Hard working Super Duty customers love having cupholders and storage close at hand," says Doug Scott, Ford truck group marketing manager. "This innovative and transformable cupholder is another insightful example of how the Ford Truck Team knows truck customers better than anyone else."
But this isn't the first time Ford has looked to improve their cupholders.
Ford has conducted extensive global research around cupholders and customer satisfaction, and earlier this year they released their findings while introducing the redesigned 2017 Ford Fusion. The interior of the new Fusion model has seen the cupholders moved forward, rotated, and redesigned to fit the needs of the customer. "Being dissatisfied with your cupholders may be a minor annoyance, but it's a daily one, which over time detracts from the overall car experience," said Jolanta Coffey, Ford instrument panel and console manager.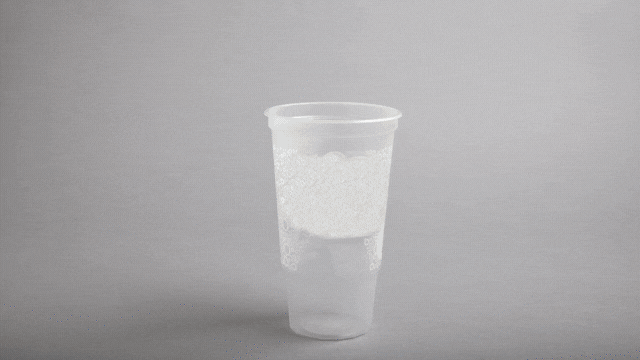 And since people nowadays use cupholders different than ever before, much more sophisticated thought and effort is going into design. Check out these additional results from Ford's research.
1. Bottles win big
In the U.S., people say drinks in bottles reign supreme. According to a new Nielsen survey, 79 percent of Americans say they use cupholders for bottles. A majority of people – 52 percent – say they typically use cupholders to carry cups of coffee and tea. Ford research also found North American customers use large soft-drink cups more than other parts of the world, and they're much likelier to drink on the go. In Asia, people tend to bring wide tea bottles into the vehicle.
2. Putting satisfaction within reach – literally
People value cupholders that are within effortless reach. That's easier said than done – given the range of possible arm lengths and seat positions. For the new Fusion, Ford studied driver ergonomics to balance the needs of as many drivers as possible. By moving the cupholders, designers ensured Fusion cupholders are an easy reach for at least 95 percent of the population.
3. Holding more than cups
Among non-beverage items placed in cupholders, phones by far are the most common. Roughly half say they use their cupholder to store their mobile device, followed by 28 percent who use it for loose change. Food is placed in cupholders by 19 percent of respondents, while 14 percent use it for gum or mints, and 12 percent for wallets. Millennials and teens are much more likely than their elders to use cupholders for non-beverage items. Gender plays a role as well. Men are more likely to use cupholders to store their wallet and change, while women tend to use cupholders consistently.
4. Get a grip
A great cupholder is roomy enough for an extra-large container, yet capable of holding a skinny one without it tipping over. Ford again did its homework, for the first time using its tactical robot arm RUTH to verify the Fusion cupholders, as well as the spring-loaded resistance grips within them, meet customer preferences for resistance and feel. RUTH measured things like how much effort it takes to insert a bottle and how much tension the grips exert as a cup is being pushed down.
5. The three cups
Cupholders must be deep enough to hold taller containers, but shallow enough that you can easily pluck out a small cup. Ford found most cups fall between three basic scenarios: your average half-liter recyclable water bottle, the 20-ounce plastic bottle typically used for juices and sports drinks, and the 30-ounce soft-drink cup found at many fast-food restaurants. If a cupholder can help hold all three, it can likely hold most any cup.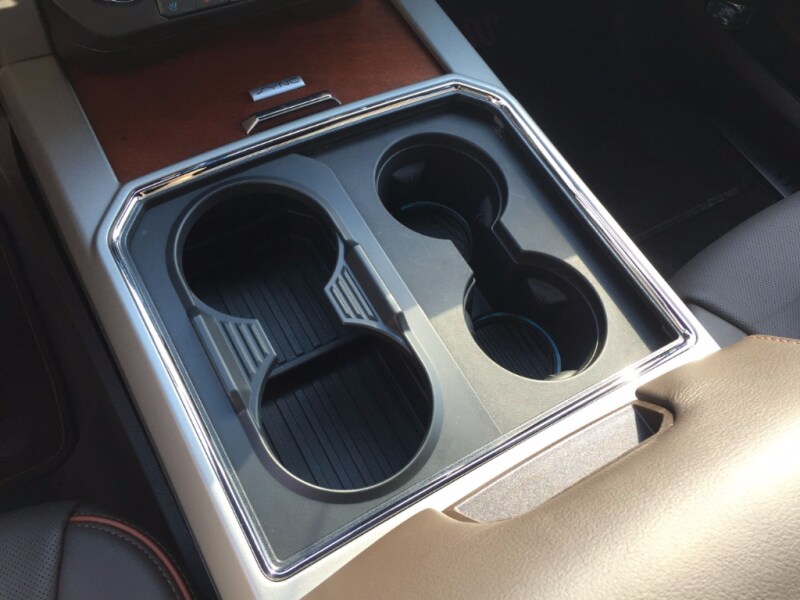 Visit our website for more information on Ford Super Duty and Ford Fusion vehicles available at Smail Ford in Greensburg, PA.